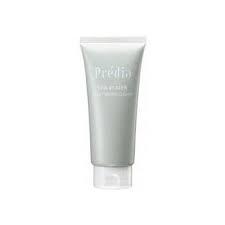 This cleanser is formulated with natural mineral mud to thoroughly remove makeup, pore dirt, and oxidized sebum.
It cleanses the skin, leaving it supple, clear, and fresh.
The soft cream gently spreads over the skin and gently removes dirt and grime.
Gentle, clear scent that soothes the skin and mind.

Apply a cherry-sized amount of the product to the palm of your hand and carefully blend it with foundation and other makeup products using your fingertips.
Rinse off with water or lukewarm water.
If you prefer a refreshing cleansing, we recommend using a facial cleanser afterwards.