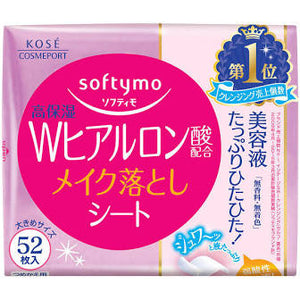 A sheet of a cleansing liquid filled with beauty essence spreads over the skin and gently wipes off makeup and dirt. The sheet also moisturizes and leaves your skin feeling fresh and clean. This product is available as a refill.

Cautions for use

Do not use if you have scars, rashes, or other skin problems.
If you notice any redness, swelling, itching, or irritation during use, discontinue use and consult a dermatologist. If you continue to use the product, it may worsen. If it gets into your eyes, rinse immediately.