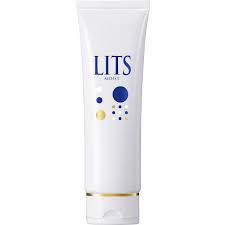 The fresh gel blends smoothly into the skin's texture and gently removes makeup and dead skin cells.
It also contains the same level of ingredients as beauty essence.
It also shortens the time required for skincare.

The refreshing scent and smooth gel of this cleansing cleanser is pleasant to the skin and do not require double-cleansing. Gently removes makeup and dirt left behind in pores and deep within skin texture, while protecting skin's moisture. Can be used with wet hands. Airy citrus scent (no synthetic fragrance)

How to use

Take a small amount of the product and gently blend it with makeup and sebum.
Rinse thoroughly with lukewarm water or water. No need to double wash.
Can be used on wet hands and face. Can be used morning and evening to wash the face and remove makeup.


Specification ・ Standard

Serum class ingredients
Slow moisturizing: Capsule collagen*1
Skin firming: Cure Passion*2
Moisturizing after washing: 9 plant-derived moisturizing ingredients*3

1 Hydrolyzed collagen (moisturizing), gold (moisturizing), hydrogenated lecithin (moisturizing)
1 Hydrolyzed collagen (moisturizing), gold (moisturizing), hydrogenated lecithin (moisturizing) *2 Prickly ash fruit extract (moisturizing)
3 Calendula flower extract, arnica flower extract, St. John's wort extract, St. John's wort flower/leaf/stem extract, chamomile flower extract, mallow flower extract, buttercup flower extract, sage leaf extract, horsetail extract