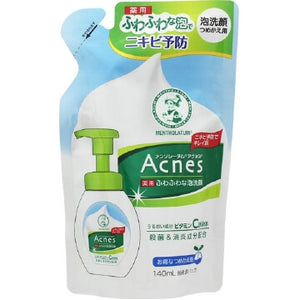 This is the first time I've ever used this product, and I've never used it before. Quasi-drug product. For refill.
Isopropyl methyl phenol kills acne-causing bacteria deep inside the pores, while dipotassium glycyrrhizinate suppresses inflammation and prevents acne.
Contains vitamin C derivative for moisture. It also contains a vitamin C derivative that moisturizes the skin and does not leave it feeling tight.
No need to lather as it comes out in a fluffy foam, perfect for busy mornings.
Hypoallergenic.
Lightly scented with a refreshing citrus scent.