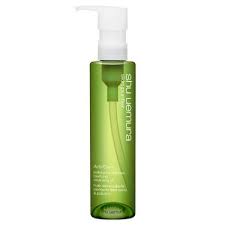 Cleansing oil that washes away dead skin cells that cause dullness and environmental stress, while protecting the skin's luster. Cleanses away makeup and airborne particles, leading to clear, radiant skin. Can be used with wet hands. Also suitable for eyelash extensions. Refreshing and relaxing scent.

Directions for use

No need to wash your face. Quickly soaks in and lifts dirt from inside pores.
Can be used on wet hands and eyelash extensions*4.
Ingredients ・ Raw materials

Eucalyptus embryo bud oil, ethylhexyl palmitate, isopropyl myristate, tri(caprylic/capric) glyceryl, polybutene, polyglyceryl dioleate 10, polyglyceryl dicaprate 6, polyglyceryl oleate 2, phenoxyethanol, limonene Isopropyl lauroyl sarcosine, etc.