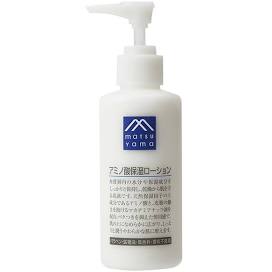 Renewal release on September 18, 2019*.
Improved formulation and increased moisturizing power.

This lotion is formulated with amino acids and amino acid metabolites in accordance with the composition of NMF.
The synergistic effect of the highly hydrophilic sugar moisturizing ingredients allows it to quickly penetrate into the stratum corneum and retain moisture.
It is easy to use and blends well with the skin to maintain moisture.

How to use

Wash the container and cap well, dry thoroughly, and refill the entire bottle.

Ingredients

Water, BG, 1,2-hexanediol, betaine, sorbitol, trehalose, serine, alanine, glycine, threonine, lysine HCl, arginine, glutamic acid, proline, PCA, PCA-Na, sodium lactate, lactic acid

Precautions for use

This product is for a refill only. This product is for a refill. Be sure to refill the main container before use.
This product is for a refill only. Do not use this product if you have any skin problems or if it does not suit your skin. If your skin is irritated or uncomfortable, stop using the product and consult a dermatologist.
If it gets into your eyes, rinse immediately with running water.
Store away from direct sunlight, high temperature, low humidity, and use as soon as possible.