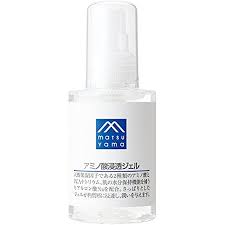 A moisturizing gel containing two types of amino acids (proline and glycine) and sodium PCA, which are natural moisturizing factors. This refreshing gel blends quickly into the skin, replenishing moisture and moisturizing ingredients. Help keep skin fresh.

Directions for use

After washing your face or taking a bath, dispense an appropriate amount into your hand and blend it into your skin.

Ingredients

Water, BG, betaine, 1,2-hexanediol, sorbitol, proline, glycine, PCA-Na, Na hyaluronate, polyglutamic acid, (acryloyl dimethyl taurine ammonium/VP) copolymer, t-butanol

Cautions for use

Do not use it if you have any skin problems or if it does not agree with your skin.
If it gets into your eyes, rinse immediately with running water.