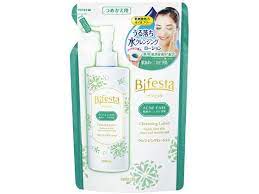 Removes makeup and dullness for clear, moist skin!

From makeup remover to toner, it's easy with just one bottle!
When you're tired and want to go to bed right away.
When you are tired and want to go to bed immediately.
When you are tired and want to go to bed immediately.
For removing sunscreen
Instead of washing your face in the morning
I started using it because of skin irritation/acne.

Prevents skin problems such as adult acne and skin irritation!
Hypoallergenic formula
Fragrance-free
Colorant free
Oil-free
Alcohol-free
Paraben-free

How to use

Take a cotton ball and apply 3 pumps of cleansing lotion to each cotton ball.
Leave the cotton ball soaked in lotion for a while to blend in, and then gently wipe off the area around the eyes and mouth.
Gently wipe the entire face with a smooth motion. When the cotton becomes dirty, replace it with a new one.
When there is no more dirt on the cotton, makeup removal is complete. There is no need to rinse off as the moisturizing ingredients will remain on your skin. You can go on to the next step of your skincare routine.
Water-proof mascara may be difficult to remove. In this case, we recommend using "Uru-Ochita Water Cleansing Eye Makeup Remover".
This product contains oil.
If you really want to wash your face, we recommend rinsing it gently with water or lukewarm water instead of using a cleanser because the moisturizing ingredients will flow off.
Rinse immediately if it gets into your eyes or if you feel any abnormality. If any abnormalities (such as blurred vision) persist, consult an ophthalmologist.
If you are using eyelash extensions, be careful not to rub too hard. It may cause the extensions to come off.