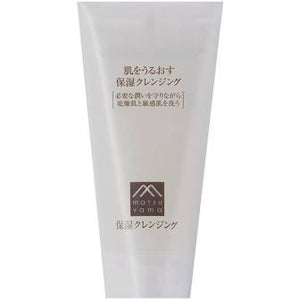 A gel-type cleanser that becomes slightly warm when blended into the skin. Based on vegetable oils and the moisturizing ingredient glycerin, it contains soybean-derived ingredients that help the stratum corneum retain moisture. While protecting the skin's moisture, it envelops makeup and removes it cleanly. Alcohol (ethanol), paraben, fragrance, colorant, and mineral oil-free.

Ingredients ・ Raw materials

Tri(caprylic/capric acid) glyceryl, glycerin, PEG-20 glyceryl tristearate, water, sodium surfactin, soybean seed extract, hydrolyzed soybean protein, BG, tocopherol

Precautions for use

This product may not cause allergies or skin irritation in all people.
Use with caution to avoid skin irritation. Do not use this product if you have any skin problems or if it does not suit your skin. If your skin is irritated or uncomfortable, stop using the product and consult a dermatologist.
If it gets into your eyes, rinse immediately with running water.
Store away from direct sunlight, high temperature, low humidity, and use as soon as possible.