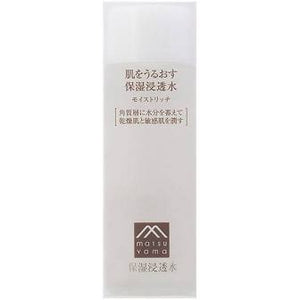 A highly moisturizing lotion with a thick texture that blends smoothly and moisturizes the skin. In addition to soy-derived ingredients and five types of ceramides that help the functioning of the stratum corneum, it contains hyaluronic acid that retains moisture on the skin surface. Leaves skin moisturized and conditioned. Recommended for those who are particularly concerned about dryness. Alcohol (ethanol), paraben, fragrance, colorant, and mineral oil-free.

Ingredients ・ Raw materials

Water, BG, glycerin, 1,2-hexanediol, soybean seed extract, soybean fermentation extract, hydrolyzed soybean protein, soybean sterol, ceramide 1, ceramide 2, ceramide 3, ceramide 5, ceramide 6Ⅱ, sodium hyaluronate, sodium carboxymethyl hyaluronate, trehalose, hydrogenated lecithin, xanthan gum, citric acid, sodium citrate

Cautions for use

Do not use if you have any skin problems or if the product does not agree with your skin.
If it gets into your eyes, rinse immediately with running water.