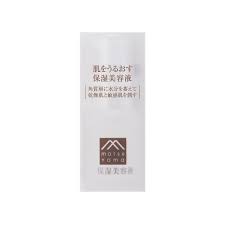 A serum that replenishes the stratum corneum with dense moisture and gives skin elasticity and firmness. In addition to soybean-derived ingredients and five types of ceramides that help the stratum corneum function, it contains complex peptides that have a firming effect. It works effectively around the eyes and mouth, which are prone to dryness, and keeps moisture in the skin. Contains no alcohol (ethanol), paraben, fragrance, colorant, or mineral oil.

Precautions for use

This product may not cause allergies or skin irritation in all people.
Use with caution to avoid skin irritation. Do not use this product if you have any skin problems or if it does not suit your skin. Do not use it if your skin is irritated or uncomfortable, and consult a dermatologist for further advice.
Store away from direct sunlight, high temperature, low humidity, and use as soon as possible.