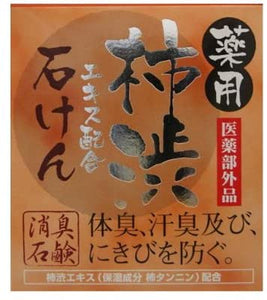 Medicated soap to prevent body odor, sweat odor and acne.
Contains triclocarban, a disinfectant ingredient. Cleanses, disinfects, and disinfects the skin, preventing body odor and acne.
Also contains persimmon tannin extract and bentonite. It rinses away dirt and grime and leaves your skin moisturized.
The peppermint scent leaves you feeling refreshed.

Quasi-drug product.