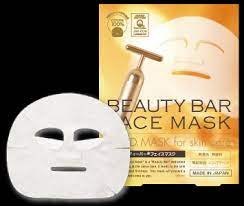 Skin Revitalizing Massage

The soft cream gently envelops the skin, and the massaging effect leads to beautiful skin with moisture and firmness and is a rinse-off type pack.

Type: Massage pack Content: 100g
Skin type: For all skin types
Rinse-off massage pack
Soft cream type
Original ingredients: Stork rice bran extract (moisturizing ingredient)
Rice bran ceramide" protects the moisture barrier function of the skin.
Product size (W x D x H): 70mm x 43mm x 150mm
Country of origin: Japan
Product Category: Cosmetics
Manufacturer: Real Co.