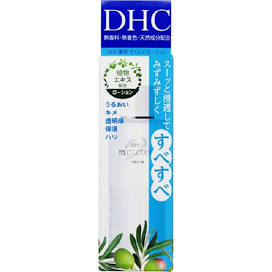 The power of plants makes you feel moisturized. A "moist" type of medicated lotion.

A lotion with outstanding moisturizing power that fills every inch of the stratum corneum with moisture. Formulated with plant extracts, it provides the ideal amount of moisture to trouble-prone skin and keeps it moist for a long time. The moisture balance between water and oil is maintained, awakening the skin's natural ability to retain moisture. The astringent action also controls excess sebum on skin that tends to be sticky in some areas. As each cell is filled with moisture, the skin becomes plump and firm from deep within. The product is weakly acidic, the same as the skin, and gentle enough to be used on irritant-sensitive skin. It leads to baby-like pure skin that is moist inside and light on the surface.

Fragrance-free, colorant-free, paraben-free, contains natural ingredients, and is slightly acidic.