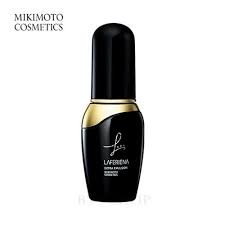 You'll feel more supple in the evening than in the morning.
A dense beauty essence that lifts your spirits.
A full-face serum to be used before lotion.
The concentrated drops of moisture melt into the skin, leaving it smooth and supple, and promoting the penetration of the lotion.
By blending it in with the "One Minute Beauty Activation Method" massage, it stimulates the blood circulation of skin with deteriorating metabolism and improves the skin environment.

How to use

Use before applying Extra Lotion. Apply an appropriate amount (2 pushes) to the palm of your hand and spread lightly over the face. Then, apply the "1-minute beauty activity method" and let it penetrate the skin thoroughly.
1) Take 2 pushes of the product in your palm.
(2) Using your fingertips, apply the product to five points on your face (chin, cheeks, forehead, and tip of nose) and spread it lightly.
(3) Perform the beauty activity method for one minute to let it penetrate.