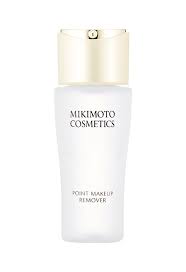 Quickly lifts and removes hard-to-remove point makeup.
A two-layered point makeup remover that does not lose its moisture.
Gentle, high-purity cleansing oil quickly removes hard-to-remove eye makeup and lip makeup.
This product is a two-layered formula with oil-based ingredients that have an excellent remover effect and water-based ingredients that are pleasant to the skin and have a high moisture effect.
It removes make-up but leaves the skin moisturized without feeling tight.

How to use

After shaking the bottle well with the cap closed, apply an appropriate amount to a cotton pad, blend with makeup, and gently wipe off.
If you cannot remove mascara, use a cotton swab moistened with remover.