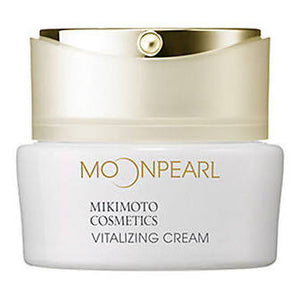 Dense moisture for beautiful elasticity.
A high-performance cream that spreads smoothly.

The cream is soft and spreads easily, blending into the skin and leaving it glowing and moisturized.
The smooth and rich cream envelops the skin with moisture, leading to elastic and supple skin.

How to use

Use a spatula to dispense an appropriate amount of product and spread it over your face.
1) Using the spatula, place a pearl-sized amount on the back of your hand.
(2) Using your fingertips, apply to five points on your face (chin tip, both cheeks, forehead, and tip of nose).
Gently blend with both hands.