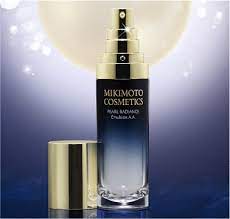 Capture the light for beautiful, radiant skin.
A high-performance serum that gives shine and firmness.
A high-performance serum for the aging generation that gives the skin a moist and supple feeling from within and gives it a beautiful pearl-like luster.
A drop of emulsion that comes out with a single push has a unique texture reminiscent of pearls.
When you gently touch it with your fingers, your skin will be plump and highly elastic. When spread out with fingers, it spreads smoothly on the skin and turns into a clear and translucent serum.

How to use

After toning your skin with lotion, take 2 pushes of the serum in your hand and lightly press your hand from the center of your face to the outside.
(1) Apply 2 pushes to the palm of a hand.
Apply to five areas of the face (chin, cheeks, forehead, and tip of nose) with fingertips.
(3) Spread the product with both hands.