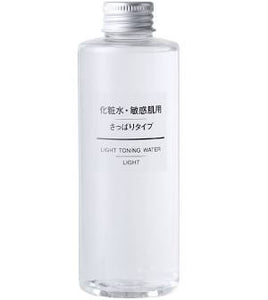 This skincare series uses natural water from Kamaishi, Iwate Prefecture. It provides refreshing moisture to sensitive skin that is prone to dryness. Contains skin-protecting ingredients such as slippery camellia extract, grapefruit seed extract, and the highly moisturizing Lipidua R (Polyquaternium 51). It is hypoallergenic and gentle on delicate skin.
Fragrance-free, colorant-free, mineral oil-free, mildly acidic, paraben-free, alcohol-free, and allergy tested (not allergy-free).

Directions for use

After cleansing your face, dispense an appropriate amount onto your hands or a cotton pad and apply to your face.