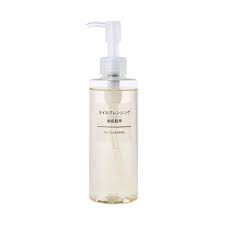 This cleansing oil is gentle to the skin, with olive oil as the main ingredient and 100% of the oil ingredients being vegetable-based.
Fragrance-free, colorant-free, mineral oil-free, paraben-free, alcohol-free, and allergy-tested (not allergy-free).

Hypoallergenic series for delicate skin
Gently cares for sensitive skin prone to problems caused by dryness and stress, and leads to healthy skin with moisture.

Fragrance free ■Colorant free ■Mineral oil free ■Paraben free ■Alcohol free ■Allergy tested (Allergy does not necessarily occur in all people)

Recommended for
For skin problems caused by seasonal changes
Sensitive to alcohol and other irritants
Sun-damaged skin

How to use

Massage an appropriate amount into palm of hand and blend well with makeup and dirt. Then rinse thoroughly with water or lukewarm water.