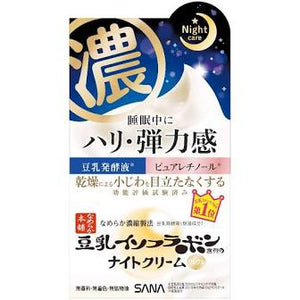 Asleep pack formula that allows the thick cream to penetrate slowly. It's not sticky, so you don't have to worry about tossing and turning.

If you have any problems with your skin, please use this product with caution. Do not use it if you have scars, rashes, rashes, or other skin problems. Do not use if you have wounds, rashes, or other skin problems. If you continue to use cosmetics, the condition may worsen. Do not store in extremely high or low temperatures or in direct sunlight. Please be sure to close the lid after use. The color of the contents may change due to the use of naturally occurring ingredients, but there is no problem with the quality.

How to use

Use at the end of your nightly skincare routine. Apply a small amount to your hands and smooth over your face. Can be used in the morning as well, but be careful not to use too much as it may cause makeup to fall off easily.