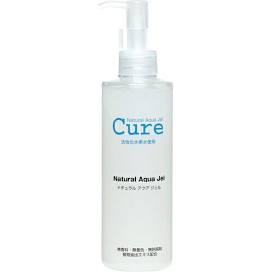 Take it first before you put it in. No matter how wonderful your lotion or serum is, it is useless if it does not blend well with your skin. Take out the unnecessary things first. Cure, which is 91% water, is fragrance-free, colorant-free, and preservative-free. Even the third most common ingredient in Cure, cross polymer, is a protective mucous membrane solution that eye doctors use to soak the eyeball itself during eye surgery. The reason why the product has continued to sell without any commercial or advertising for six years is because of the voices of customers who have actually used the product, not because of the image of a celebrity who says the product looks good, but because people who have actually used the product say that they have recently become beautiful and introduce it to their friends. Thank you for your kindness" is passed from person to person...

Safe and reliable ingredients that make your skin happy
91% of the ingredients are water. 91% of the ingredients are water. Of course, it is fragrance-free, colorant-free, and preservative-free. The thickening agent is a mucous membrane protective fluid that ophthalmologists use to protect the eyeball during eye surgery so that the product is gentle to the skin.

The revolutionary mechanism that creates smooth skin
It does not dissolve proteins (old skin) or forcibly scrub them off, but reacts with them to make them appear white.

We want you to use it all the time, so we set a reasonable price.
When used exclusively for facials, one bottle lasts about 3 to 4 months.

How to use

After cleansing your face, wipe off all moisture from your skin, apply the gel to the areas of your face that are bothering you, and massage gently. Gently massage the gel into your face. When you see white flakes, rinse off and apply your normal skincare regimen such as toner.

You can also take a small amount of gel on the palm of your hand, but it is more effective to push a small amount on your index or middle finger and spread it on your cheeks, nose, jawline, and other areas of concern with your fingertips.
If you use it exclusively for facial use, one bottle will last for more than 4 months (used twice a week), but we recommend using it on the body on a regular basis. You will be amazed at how moist, smooth and beautiful your skin will be.