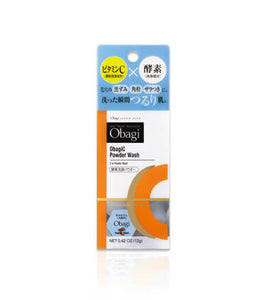 An enzymatic facial cleansing powder containing vitamin C*1 that removes blackheads, clogged keratin plugs, and roughness from pores while protecting moisture.
1: Ascorbic acid (skin conditioning and moisturizing ingredient)


Directions for use
Put one capsule of the powder in the palm of your hand, lather well with a little water or lukewarm water, and wash your face.
Rinse thoroughly.