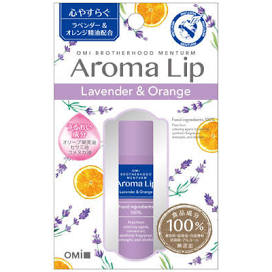 Please note that the package and volume are subject to change due to product renewal. Please be forewarned.

Contains soothing lavender and orange essential oils.
Relaxing aroma.
Envelops lips in quality moisture and fragrance.
Contains three types of essential oils: lavender, orange, and geranium.
Specially formulated to be hypoallergenic.
100% food-derived ingredients (not food). Not a food product).
Contains natural moisturizing ingredients (olive oil, sesame oil, and rice bran oil).
Five additive-free formulas: colorant, synthetic fragrance, mineral oil, preservatives, and alcohol.