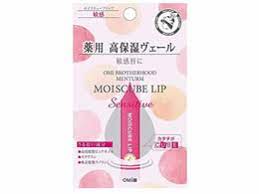 Contains lip-friendly highly refined pure oil, squalane oil, and adsorbed refined lanolin. Fragrance-free, colorless, and hypoallergenic, it is suitable for sensitive lips.
Highly moisturizing, hypoallergenic formula that glides easily over lips for a gentle application.
Cube shape for easy application even at the edge of lips. Smart type that does not roll around easily.
Specifications

Contents: 4g - Quasi-drugs
Country of origin: Japan
Product Category: Quasi-drugs
Manufacturer: Omi Brothers Co.