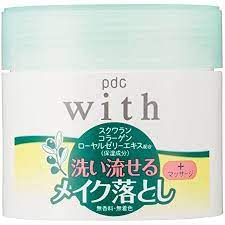 Contains natural squalane (moisturizing ingredient). Leaves your skin moisturized and cleanses makeup from pores in one step.
Washable cold.
(No need to wash your face).
Fragrance free and colorant free.
How to use
<When using as a cleanser
Apply a moderate amount (about the size of a cherry) to dry face and blend with makeup, then rinse thoroughly with water or lukewarm water.

<When using as a massage product>
Apply to face after cleansing and wiping off water.
The product may differ from the image shown due to volume increase campaign or package renewal.