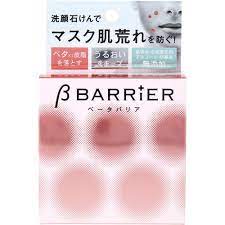 The mask is designed to prevent the skin from becoming sticky, acne, pimples, and unpleasant sebum odor under the mask.
The mask has three functions to prevent skin irritation.
(1) Decompose sticky sebum: W decomposition enzyme
(2) Prevents the formation of sticky sebum: Sebum control
(3) Moisturizes the mouth and cheeks: skin barrier
(4) Clean Savon scent: Protects against odors inside the mask until after cleansing.
Gentle lathering foam: plant-derived cleaning ingredients, no preservatives, alcohol, mineral oil, synthetic colorants, or petroleum surfactants.