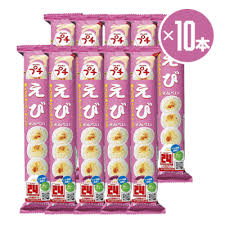 A crispy, light and tasty snack made from fragrant roasted shrimp.
Please consume as soon as possible after opening the package.

Ingredients

Starch, vegetable oil and fat, edible processed oil and fat, shrimp, salt, flavored oil (including wheat and soybeans), green laver, kelp, shrimp seasoning, sorbitol, emulsifier, processed starch, seasoning (amino acids, etc.), antioxidant (V.E, rosemary extract), color (carminic acid, annatto, turmeric), flavor

Nutrition Facts

Per 1 sachet (38g)
Energy 176kcal, Protein 0.3g, Fat 5.4g, Carbohydrate 31.5g, Sodium 171mg, Salt equivalent 0.4g

Precautions for use

Black grains may be present in the product, but these are part of the shrimp.
Products containing milk and crab are produced at the plant where this product is manufactured.
Please keep out of direct sunlight and high temperature/humidity.