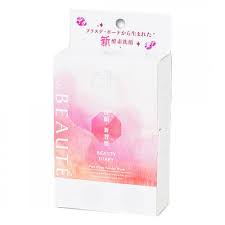 It removes blackheads, dead skin cells, and roughness from pores, leaving your skin clear and smooth. The main ingredient is a plant-based amino acid-based cleansing powder that is gentle on the skin and protects the skin's natural moisture.

Small enough to travel with, but not too bulky!

Free of petroleum surfactants, parabens, fragrances, colorants, and mineral oil.il.