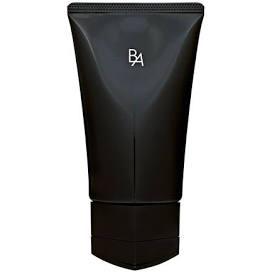 Firmness that seems to spring from the technique of massage.

The massage cream will help you to achieve a refreshed look and elasticity of the skin.

The collaboration of the massage cream and the technique gives you a feeling that no other item can match. We often receive comments from first-time users that they were surprised to see a real difference in their skin the next day. The cream is as thick and fluffy as a paw, and we aimed to make it feel as if you were being massaged by a professional. Please experience this feeling. Floral woody scent - Allergy tested (not all people are allergy-free) - Approx. 45 uses

Golden LP" extracted from rare golden cocoons. This is POLA's original moisturizing ingredient extracted by POLA's unique triple hydrolysis process from golden cocoons, which are rare and account for only 0.0001% of cocoon production in the world's major countries. Only special golden cocoons that incorporate Japan's breeding and improvement technologies are used to ensure quality suitable for use as cosmetic ingredients. BA Core Liquid POLA's original complex moisturizing ingredient blended with clove extract*2 and prickly pear extract*3 based on A-BA Liquid*1. 1: POLA's original moisturizing ingredient blended with hydrolyzed conchiolin liquid, mussel glycogen, and loofah extract. 2: Buttercup extract *3: Izayoi rose extract

Focusing on the glycation of the skin (stratum corneum), POLA's original moisturizing ingredients EG Clear extract and YAC extract are blended. It aims for brighter skin with a sense of transparency, firmness and elasticity.

Contains arnica extract, marjoram extract, and wujin extract clear, moisturizing ingredients that support the skin's transparency and elasticity. For brighter skin with a sense of firmness.