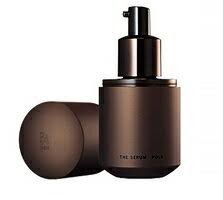 Anti-aging care in one product: A men's serum containing B.A's unique moisturizing ingredients. For skin with a sense of vitality and firmness.
A watery-smooth serum that penetrates the skin as if it were freshly blended.
The Men's Nano Root Capsule, which focuses on men's stratum corneum condition, prepares the stratum corneum for easy penetration of ingredients.