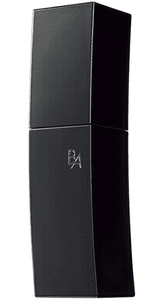 Melts into the skin for plump, soft and supple skin.

The rich, dense milk melts into the skin and penetrates into the stratum corneum. The oil in the emulsion gives skin a soft, plump, elastic, and shiny feeling.

POLA's original complex moisturizing ingredients for firm, life-like skin

Newly formulated with "Immortal Grain Rosma", a complex ingredient of seed extracts of Immortal Grain, a superfood that has been cultivated since 4,000 BC, and sage leaf extracts. It supports skin elasticity with a sense of life.

Gorgeous and relaxing fragrance makes your care time a time to cherish yourself

The Chypre Floral Arrangement is a chypre floral-based scent that evolves and overlaps with each item in order to give meaning to each step of the skincare regimen and turn the time spent caring for your skin into a time to cherish yourself. In the morning, the scent is designed to calmly prepare you for a new day and make you feel more open-minded. In the evening, it is a time to feel sorry for yourself after a hard day's work and shift your mind from elation to contentment.