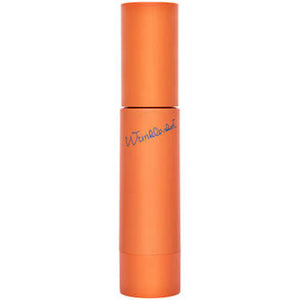 Focuses on the facial pressure exerted on the skin by facial movements. It is a medicated serum that reduces the appearance of fine lines and wrinkles caused by dryness with a veil of moisture that provides both firmness and flexibility, aiming to create beautiful skin that moves flexibly with facial expressions.

In 2017, Wrinkle Shot Medical Serum was approved as Japan's first*1 wrinkle-reducing*2 quasi-drug.
As a result of POLA's subsequent wrinkle research, this time we focused on skin flexibility.
When you move your facial expressions, wrinkles temporarily appear around your eyes and mouth.
Without realizing it, the flexibility of the skin's foundation is reduced, making it easier to apply facial pressure.
The reserve of wrinkles had been developing inside the skin. The important thing is to improve the flexibility of the skin's foundation.

POLA's original beauty ingredient *3, Motion S Liquid *4, which focuses on the flexibility of the skin, is used in Wrinkle Shot Gio Serum.
It also contains NERE Liquid, which supports supple, mobile skin.
In addition, it contains YAC extract, EG clear extract, and cornflower extract, which are common to POLA's top anti-aging series B.A.

This product uses a motion skin veil formula that forms a film that is both firm and flexible, aiming to create skin (stratum corneum) that moves flexibly in accordance with facial expressions.

1: As of October 2016, according to POLA Chemical Industries, Inc.
2: Significant results were obtained according to the evaluation criteria of the anti-wrinkle product evaluation guidelines established by the Japanese Cosmetic Science Society for the acquisition of new efficacy.
3: Moisturizing ingredient
4: POLA's original mixture of the active ingredient glycyrrhizinic acid 2K, which prevents skin irritation, and the cosmetic ingredients gennoshoko extract, aremokou extract, astragalus membranaceus extract, and benzyl ursolate.