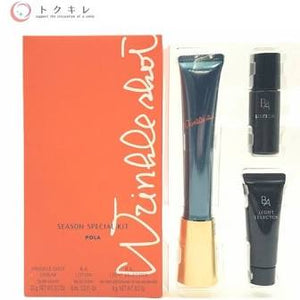 Set includes] POLA WRINKLESHOT MEDICAL SERUM 20g, B.A Lotion 8ml, B.A Protector 9g

How to use

Apply daily morning and evening after toning with lotion.
Use about 2 grains of rice per area of concern.
Do not apply to a large area. Apply a small amount to areas of the face where wrinkles are a concern.
Do not use if you have skin problems such as eczema, swelling, redness, or itching.