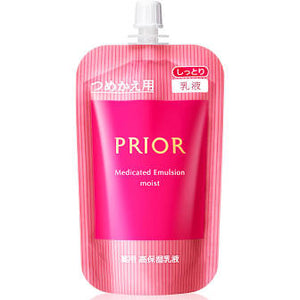 Moist type refill
Penetrates well into the stratum corneum. A creamy emulsion that provides lasting firmness and shine. Contains fine particles of high-quality, highly moisturizing Vaseline. After penetrating into the skin, it maintains a cream-like firmness and luster for a long time. Provides a full supply of moisture that tends to be lacking as we age.

How to use

Be sure to refill the container of Prior Cream-in Emulsion before use.
After applying toner, dispense one pump onto palm of hand and carefully apply to entire face.