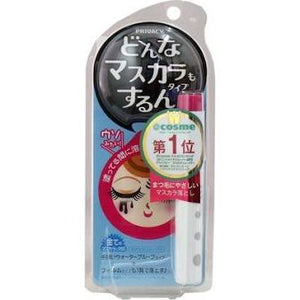 Gentle mascara remover for eyelashes
Even with stubborn layers of mascara, just one bottle of this product will clear up!
It removes mascara so quickly that it melts off as you apply it.
Removes both waterproof and film mascara types!
Removes both waterproof mascara (removes with cleanser) and film mascara (removes with hot water). Removes even hard-to-clean mascara layers with ease.
Contains ingredients that care for your eyelashes!
Avocado oil, meadowfoam oil (emollient ingredient), carrot extract (moisturizing ingredient), hydrolyzed silk (treatment ingredient).
No need for cotton!
No cotton required!
The remover is scented with orange oil and does not contain any fragrance.
Fragrance-free and color-free. Non-paraben. Non-paraben, non-alcohol.

How to use

(1) Before cleansing, apply a generous amount from the base of dry lashes.
(2) Use your cleanser to apply makeup to the face and eye area.
(3) Finally, rinse the entire face with hot or cold water.
(3) Finally, rinse the entire face with warm or cold water. lashes may be bunched up, so please comb them out slowly.