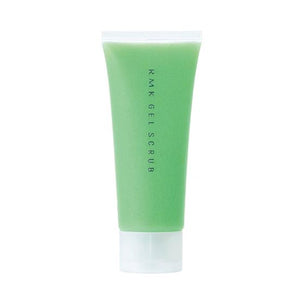 Moisturizes and removes dead skin cells and
and pores while moisturizing.
A fresh gel-type scrub that clears away unwanted keratin and adds a moisturizing mask effect. The different scrubs (aloe crush, peach seed, chamomile flower, and soft scrub) sweep away dead skin cells, clogged pores, and roughness, leaving your skin glowing. The moisturizing kiwi extract and baker's yeast extract fill the stratum corneum with moisture, leaving your skin looking fresh and clean. A refreshing scent of lemon and lime with a hint of herbal green.