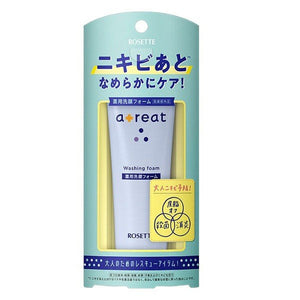 Contains 5 active ingredients to prevent acne.
The five active ingredients remove sebum and bacteria that cause acne, and suppress skin inflammation.
Removes dead skin cells and sebum... Sulfur
Pionin and isopropyl methylphenol to remove bacteria that cause acne.
Prevents inflammation and acne... Vitamin E derivative, Stearyl glycyrrhetinate
Gently cleanses the skin with fine lather.
The fine and elastic foam envelops the skin and gently removes excess sebum and dead skin cells.