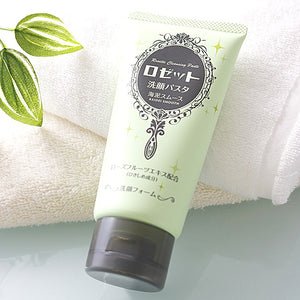 Cleanses pores and leaves skin smooth and silky
This facial cleansing foam is made with mineral-rich sea mud and plant extracts. The word "pasta" means "powder kneaded into a paste. The elastic foam containing fine sea mud powder absorbs excess sebum and dirt and removes them. The result is a moisturizing wash that leaves your skin as smooth as ceramic.

Cleanses pores with sea mud
Sea mud, nurtured by nature in ancient times, has countless fine pores that absorb and remove old keratin and dirt from pores.

Leaves your skin smooth and soft.
Uses plant-derived cleaning ingredients that are gentle to the skin. Rose fruit extract tightens the skin.

Fragrance-free, colorant-free, mineral oil-free.