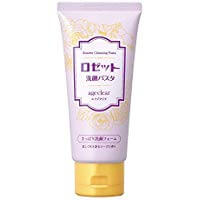 Moisturizing, dense foam for clear, smooth skin.
This facial cleansing foam contains egg-shell membranes rich in amino acids, highly moisturizing ingredients, and red beauty oil to keep your skin moisturized. The dense foam absorbs sebum, dead skin cells, dust, and dirt in pores, reducing the burden on the skin and leaving it clear and smooth.

Eggshell Membrane, Rich in Amino Acids, Improves Skin Texture
The eggshell membrane (egg-derived moisturizing ingredient), a thin membrane inside the eggshell rich in amino acids that support moisture retention, is made into a paste by kneading in fine powder using a unique manufacturing method. It removes dirt and grime while protecting the skin's moisture, and improves the skin's texture with every wash.