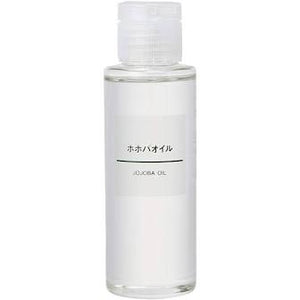 Refined jojoba seed oil for cosmetic use. It is suitable for moisturizing, massaging and scalp care.
Fragrance free, colorant free, and allergy tested (not all people are allergy free).

Directions for use

Apply an appropriate amount to the entire body or to areas that are scaly. Use after bathing for best results.
Due to the nature of the product, it may become cloudy or harden at low temperatures, but this is not a quality problem.
However, there is no problem with the quality of the product. Since the product is frozen, place it in a warm place or dip the bottle in lukewarm water to melt it before use.

Ingredients

Jojoba seed Jojoba seed oil

Precautions for use

Use with caution to avoid skin irritation.
Discontinue use if cosmetics do not agree with your skin, such as in the following cases. If you continue to use cosmetics, consult a dermatologist or other health care professional as it may worsen your condition.
(1) If redness, swelling, itching, irritation, loss of color (such as white spots), or darkening occurs during use.
(2) If your skin is exposed to direct sunlight and you notice any of the above symptoms.
Do not use it in extremely hot or direct locations.
Keep out of reach of infants and keep away from extremely high temperatures and direct sunlight.