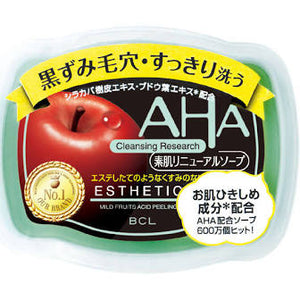 Manufactured by B&C Laboratories, Inc.
A beauty soap that removes dead skin cells thickened by ultraviolet rays and aging, dead skin cells containing melanin, excess sebum, makeup residue, and other contaminants, leaving your skin dewy and smooth. Contains fruit acid (keratin care) ingredients.
How to use
Lather well and use.