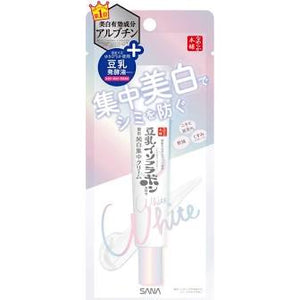 A pure white intensive cream that whitens while preventing skin irritation and acne.

Ingredients ・ Raw materials

Arbutin*, Stearyl glycyrrhetinate*, Water, BG, Methyl polysiloxane, Pentaerythritol tetra 2-ethyl hexanoate, Cetyl 2-ethyl hexanoate, PEG-9 polydimethylsiloxyethyl dimethicone, Soymilk fermented liquid, Soybean extract, Vitamin E, Sodium dl-alpha-tocopheryl phosphate, Potassium dl-alpha-tocopheryl phosphate Sodium tocopheryl phosphate, dl-alpha-tocopherol 2-L-ascorbic acid phosphate diester potassium salt, ethanol, sodium chloride, cross-linked polyether-modified silicone mixture, phenoxyethanol. Other ingredients not marked with * are not included.