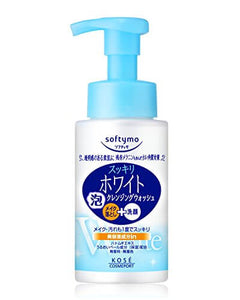 iThis foam cleanser contains plant-based foaming cleansing ingredients. The fluffy foam removes even hard-to-remove makeup and dirt from deep within pores in a single step, leaving you feeling refreshed and fresh.
Contains astragalus membranaceus extract and moisturizing veil ingredients. It also removes dead skin cells, leaving your skin glowing and bright. It can also be used as a facial cleanser for bare skin.
Fragrance-free and color-free.
No need to wash your face.