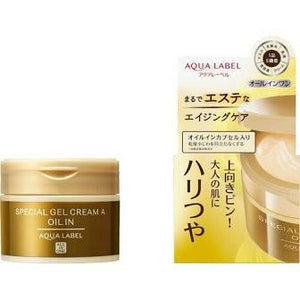 Oil Esthetic All-in-One
The power of oil makes your skin glow and firm, even as it becomes drier and drier and troubled with age. It leads to a plump and youthful impression.
This oil-in-capsule gel-cream is so comfortable that it makes you feel as if your spirits are lifted. It's like an oil beauty treatment.
Five functions in one product. Lotion, milky lotion, cream, mask, and serum are all you need after cleansing.