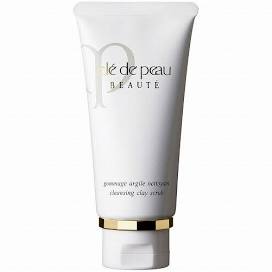 A cleansing clay that leads to smooth and clear skin.

The fine, natural clay paste containing minerals glides over the skin and blends with dirt. It gently removes dirt, roughness, and unwanted keratin including melanin from deep within the pores.
When massaged into the skin, the soothing stimulation of the gentle scrub soothes, relaxes and brightens the skin.



Precautions for use

Do not use if your skin is irritated due to acne or sunburn.
Avoid contact with eyes. If it does get into your eyes, rinse immediately without rubbing. If any foreign matter remains in your eyes, please consult an ophthalmologist.
Do not rub the skin excessively.
Tighten the cap after each use.
Keep out of the reach of infants.
Keep out of reach of children.