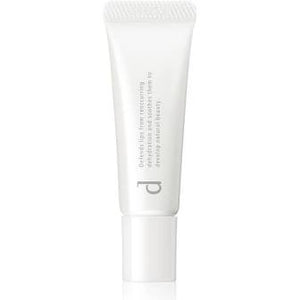 Long-lasting Lip Care and Moisture Medicated Lip Serum
For rough and sensitive lips. A medicated lip serum that provides long-lasting moisture for plump, soft lips.

This product is made with carefully selected ingredients that can be used even on delicate lips.
Fragrance-free and colorant free
No additives (preservatives)
No alcohol (ethyl alcohol) added.
No mineral oil added.
Clean manufacturing method.
Designed to be hypoallergenic. Patch-tested by a person with sensitive skin.
*This product may not cause skin irritation in all people.

Directions for use

Apply a small amount directly to lips or fingertips and glide gently over lips.


Precautions for use

When using after meals, wipe your lips before use.
After use, wipe off the mouth of the container with tissue paper and close the cap properly. If the contents accumulate in the screw part of the container or inside the cap, they may come out when you close the cap. Therefore, always keep the container clean.
Keep out of the reach of children.
Please keep out of reach of infants.
Keep out of reach of children.