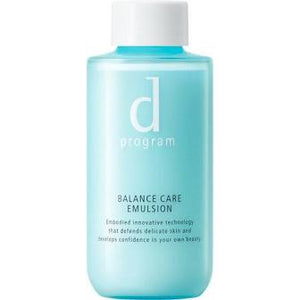 Emulsion that moisturizes and leads to smooth, beautiful skin with no visible pores Focuses on beautiful skin bacteria. Equipped with beauty biotechnology*. Sticky and bulky. For skin with prominent pores. An emulsion that fills pores with plenty of moisture and leads to smooth, beautiful skin that is unbalanced. This emulsion fills the deepest layers of the stratum corneum with moisture, improving texture and making pores less noticeable.

*Yeast extract, glycerin / moisturizer

Paraben-free, alcohol (ethyl alcohol) free, fragrance-free, colorant-free, mildly acidic, hypoallergenic. Patch tested with sensitive skin** ●Sting tested** **Not allergic or irritating to skin.