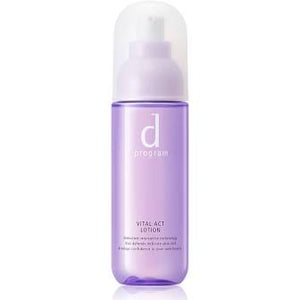 A lotion that prevents signs of aging such as dryness and leads to firm, beautiful skin. Equipped with beauty biotechnology*. Dryness and lack of elasticity. For mature skin that is concerned about the signs of age. A lotion that provides plenty of moisture and leads to firm, beautiful skin. Deeply moisturizes to reduce the appearance of fine lines and wrinkles caused by dryness. Efficacy evaluation test conducted.

*Yeast extract, glycerin/moisturizer

Paraben-free, alcohol (ethyl alcohol) free, fragrance-free, colorant-free, mildly acidic, hypoallergenic design. Patch tested with sensitive skin** ●Sting tested** **Not allergic reactions or skin irritation may occur in all individuals.