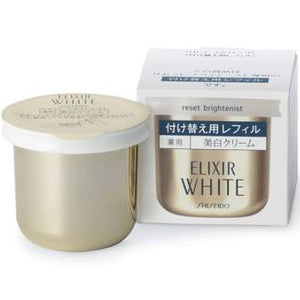 Medicated whitening gel cream to prevent changes in skin tone impression caused by ultraviolet rays

The impression of your skin tone affects the age you look. This is a whitening cream for adults that focuses on this fact. Skin color changes. Before it happens. Contains the proprietary ingredient Bright Impact* to help brighten the skin without accumulating UV damage. It suppresses melanin production to prevent spots and freckles, and provides age-appropriate moisturizing care.

*Lysine hydrochloride, olive leaf extract (stratum corneum protection) Suppresses melanin production and prevents spots and freckles.